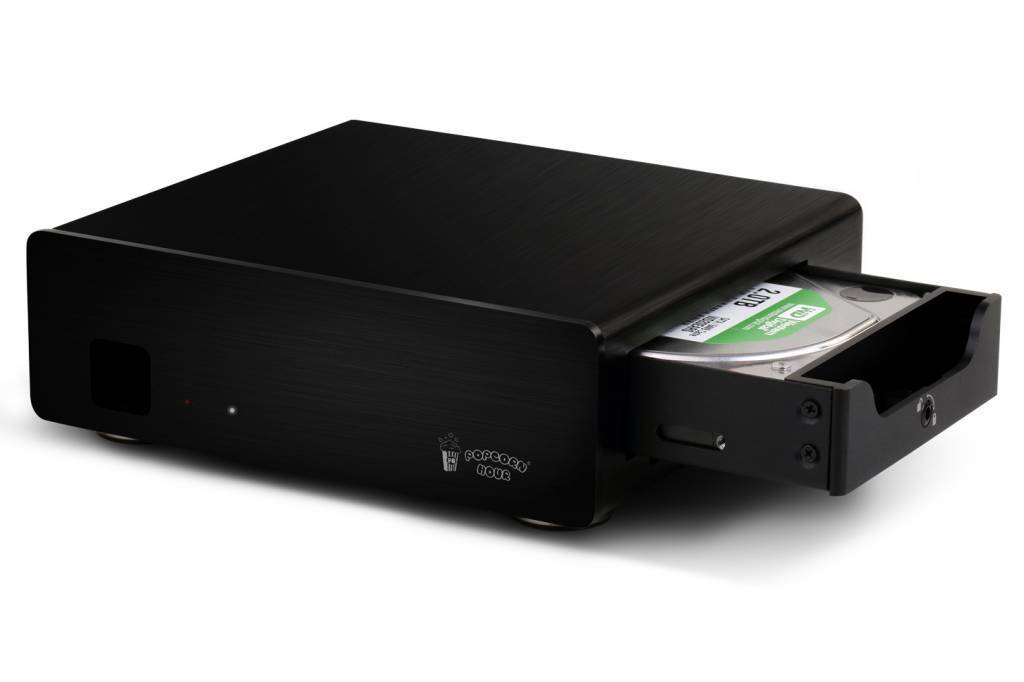 The A-500 is Popcorn Hours latest media player. With the use of the newest Sigma chipset it offers full support for 4K content and 10 bit HEVC colors.

Besides an amazing visual experience, the ESS Sabre ES9023P Analoge Audio DAC also ensures the best audio quality.

The Popcorn Hour A-500 effortlessly plays practically every known audio- and videoformat without breaking a sweat, not caring if the file is played from an internal HDD (2.5/3.5 inch), external USB HDD, USB stick or from your network. Thanks to the 1 Gigabit ethernet and the included wireless 802.11ac wifi dongle there a stable and high speed connection to the media on your computer and/or NAS device.

The aluminum housing gives the A-500 a premium and sophisticated look while keeping the internals cool without the need for an active fan. The software also gives you a choice between two different user interfaces to suit your needs. The Media Home interface is designed to give you the best overall experience for all your media, while the Music Home interface offers the best useability when you just want to listen to your music.

The Popcorn Hour A-500 is one of the most versatile media players on the market. The good looks and performance combined with the best audio and video quality make you experience your media like never before.