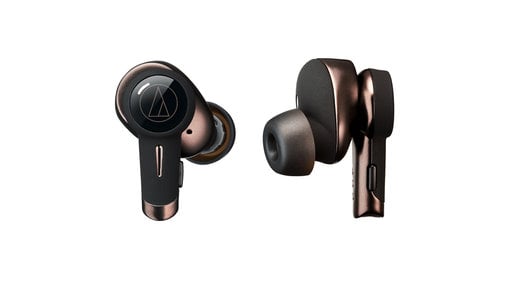 In-ear headphones, also referred to as 'in-ear monitors' are the most compact headphones available. Despite its compact design, these earbuds deliver a perfect sound quality. Because these types of headphones are inserted into the ear canal, less music information is lost and enables you to enjoy a more intense music experience.
Wide choice in premium in-ears
Wifimedia offers a wide choice of high-quality in-ear monitors that allow you to discreetly enjoy your favorite music anytime and anywhere. Whether you prefer to enjoy your favorite music at home or outdoors, we supply the best suitable model for everyday use. For athletes and outdoor use we supply headphones that are scratch-resistant, covered with a durable coating and models that are dust, sweat and weather sealed. If you are looking for a comfortable set of in-ears for studio or stage use, Wifimedia is your partner to find the best possible solution.
Listen in silence
Because in-ear monitors are inserted into the ear canal, they effectively isolate ambient noise, but do not completely filter it all away. If you prefer to enjoy music undisturbed or need to concentrate on work or study in silence, Active Noise Cancelling (ANC) offers the solution. Some models are equipped with adjustable noise cancelling to partly filter environment noise and enables you to remain in close contact with the environment, some models filter out all ambient noise and create an almost total silence.
Which driver?
Different types of headphones use different type of headphone drivers. In entry-level models, the manufacturer usually applies dynamic drivers for the entire audio band. In the higher price range the so-called Balanced Armature drivers are more often used. Depending on the price range, one or more BA drivers are used for the reproduction of low, mid and high frequencies. Some premium in-ears even have an additional dynamic driver for a more powerful bass.
If you are a music enthusiast in demand of the highest possible sound quality, we also supply headphones with magnetostatic and electrostatic drivers. These drivers deliver a homogeneous and high-resolution music reproduction. Such 'planar' drivers are mainly used in the premium models and deliver the best possible performance using a high-quality (portable) headphone amplifier. Wifimedia offers magnetostatic in-ear monitors from RHA and Audeze. We also supply electrostatic in-ear monitors from the premium headphones brand Shure.
Fit and wearing comfort
Because all ears are shaped differently, in-ear manufacturers include tips in different sizes and materials for the best possible fit. The better the fit, the more comfortable they wear and the higher the sound experienced. For the most comfortable wear you can choose between ear hooks, an over-ear design, a neckband or a true wireless version. Wifimedia is happy to assist finding the headphones that suits you the best.
Order in-ear monitors quickly and safely online
Did you find the perfect in-ear headphones, order them safe and quick online through the Wifimedia web shop. If you need additional advice, please feel free to contact us. Our head-fi specialists are happy to assist.