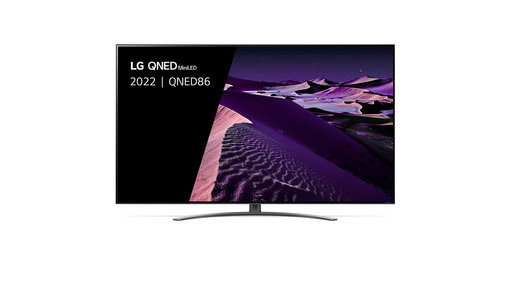 LG QNED
Voor een LG QNED tv ben je bij Wifimedia aan het juiste adres. Bekijk ons aanbod direct en bestel jouw LG QNED televisie gemakkelijk en snel online.
More...
Free returns in The Netherlands and Belgium
More than 15 years the streaming specialist
LG QNED
QNED MiniLED is de opvolger van de LCD technologie en de nieuwste generatie op het gebied van tv kijken. Deze generatie wordt mogelijk gemaakt door de combinatie van Quantum Dot en NanoCell technology. Het resultaat is een verbluffend hoge kwaliteit tv scherm met meer beeldscherpte en heldere kleuren.
Quantum Dot, NanoCell en Mini LEDs. Een revolutionaire combinatie van technologie.
LG QNED Mini LED luidt een nieuw tijdperk in voor lcd-tv's. Het combineert mini-leds met Quantum Dot- en NanoCell-technologieën in een innovatief, toonaangevend beeldscherm. Deze baanbrekende fusie van technologieën levert een beeld van ongelooflijk hoge kwaliteit met diepere zwarttinten en levendige kleuren. Niet alleen het scherm is verbeterd, maar ook je kijkervaring.
Mini-leds maken een enorm verschil.
Mini-leds, een geavanceerde lichtbrontechnologie, zijn aanzienlijk kleiner dan de achtergrondverlichting in conventionele lcd-schermen. Hierdoor kan de LG QNED Mini LED meer leds en meer dimzones in het scherm stoppen. Het resultaat is een dramatisch hogere piekhelderheid, diepere zwarttinten en een niveau van precisie en detail dat eenvoudigweg niet kan worden geëvenaard door conventionele lcd-tv's.
De mooiste weergave in LG LCD TV's.
LG QNED Mini LED beschikt over ongeveer 30.000 mini-leds om een helder beeld van hoge kwaliteit te produceren, terwijl bijna 2.500 unieke dimzones zorgen voor verbluffende zwarttinten met een verminderd halo-effect, zelfs in de donkerste scènes. Het resulterende beeld ziet er zo goed uit dat je zou kunnen denken dat het magie is.
Een oogverblindende kleurervaring.
Dankzij de uitstekende kleurweergave technologie van LG TV's, bereiken kleuren het volle volume op LG QNED Mini LED. Het geëvolueerde beeldscherm, dat is gecertificeerd via onafhankelijke tests van derden, registreert nauwkeurig een breder kleurengamma om rijke kleuren te leveren die zelfs bij maximale helderheidsniveaus briljant blijven. Dit zorgt voor een levendige ervaring en zorgt ervoor dat alles wat je bekijkt er precies zo uitziet als bedoeld.
Buitengewone kleur vanuit ongelooflijke hoeken.
Niet alleen blijven kleuren adembenemend bij hoge helderheid op LG QNED Mini LED, ze worden ook weergegeven met een hoge consistentie dankzij de innovatieve display-technologie van de tv. Kleurconsistentie is een weergave van de consistentie van de weergave in termen van kleur en lichtsterkte, gemeten onder hoeken van ±30°. Met 100% kleurconsistentie, wordt alles wat je bekijkt op LG QNED Mini LED TV weergegeven met rijke, originele kleuren, zelfs wanneer bekeken vanuit brede hoeken.