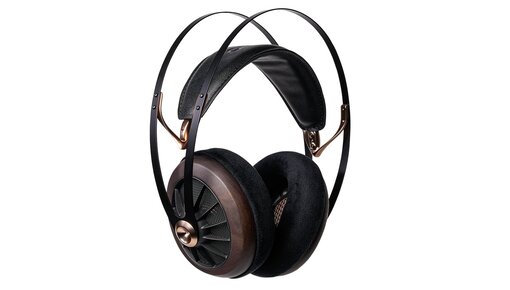 Headphones
Looking for a set of quality headphones? Wifimedia is the place to go for all your head-fi solutions. Through the Wifimedia online store we provide a wide range of head-fi solutions and offer the unique possibility to try any headphone in our Wifimedia Ex
More...
Headphones
Looking for a set of quality headphones? Wifimedia is the place to go for all your head-fi solutions. Through the Wifimedia online store we provide a wide range of head-fi solutions and offer the unique possibility to try any headphone in our Wifimedia Experience Center before you actually make a purchase. We are happy to assist you in the process to find the best headphones that fits your budget. If you have not yet made a choice or if you are in doubt which are most suitable for you, please continue reading.
Which headphones?
Before you start your quest, it is important to determine which type of headphones is most suitable for you. Whether this will be an in-ear, on-ear or over-ear variant, each design has specific advantages and disadvantages. These differ for everyone. If you like to easily keep the headphones in your inner pocket, it is the smarter option to choose an in-ear version. If you need to take off the headphones on a regular base, an on-ear or over-ear variant may be the better choice.
In, on or over
In-ears, also referred to as in-ear monitors or IEM's, are the smallest headphones on the market. Because this type of headphones is inserted into the ear-canal, it is very suitable for jogging, commuting and outdoor activities. On-ears rest on the earcup and due to the lightweight built they generally offer a comfortable fit. This type of headphones delivers an excellent sound quality. Because the ears are not completely enclosed, the wearer experiences a closer contact with the environment. Over-ear headphones fall around the earcup and are therefore the largest in terms of construction. Depending on an open or closed design, they optimally isolate from the environment.
Open or closed design
Both in-ear and over-ear headphones are supplied in an open or closed design depending on the model. Both variants have their own specific sound signature. A closed version often provides a more powerful bass, while open versions often add more dynamics, are more transparent and overall sound more vivid. It is often a matter of taste which type suits you best. An advantage of a closed design is that it dampens the ambient noise more effectively than open versions. A closed version enables you to create your own private listening space, wherever you are. An open version enables you to stay in closer touch with your environment, however the music will somewhat leak-through to the surroundings.
Wired or wireless
Headphones are either provided with a headphone cable or are equipped with wireless technology. Many wired headphones deliver the highest possible sound quality and are usually supplied with a so-called "single-ended" headphone cable including a 3.5 mm or 6.3 mm jack plug. Some headphones are also shipped including a "balanced" cable with a 2.5 mm jack or a 4.4 mm Pentaconn connector. If you want to change the cable every once in a while, please check whether the cables are attached with some type of connector to the earbuds or earcups.
Typical wireless headphones are equipped with a battery, amplifiers and a Bluetooth chip. In on-ear and over-ear models this technology is concealed in the earcups. In-ears are mostly supplied with a "dongle" that houses this wireless technology. These in-ears are connected wirelessly to a smartphone, but there still is a cabled connection between the dongle and the earbuds. Nowadays True Wireless models gain more and more popularity. For these models the wireless technology is fully implemented in the earbuds themselves. Due to the complete lack of cabling, with these earbuds you experience an even greater freedom of movement.
With the introduction of Bluetooth 5.0 and aptX HD, the difference in sound quality between wired and wireless headphones has been reduced significantly. With future introductions of subsequent Bluetooth standards, these differences will be negligible. Some headphones are equipped with active noise cancellation, also known as Active Noise Canceling (ANC). When switched on, the ambient noise is actively filtered away allowing you to listen to just "music" or to "pure silence". Some models even allow you to adjust the intensity-level of noise reduction yourself.
With the afore mentioned, we hope that we provided sufficient information to determine for yourself which headphones are the most suitable candidate for your personal application. If you still like to receive additional information or our head-fi specialists' recommendations, feel free to contact us.