Free returns in The Netherlands and Belgium
More than 15 years the streaming specialist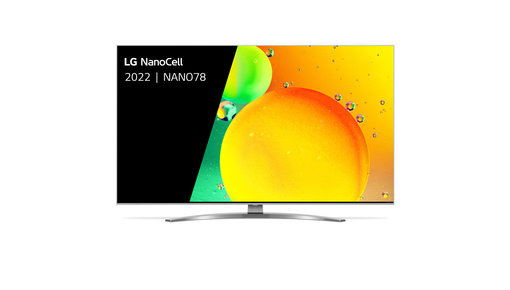 LG NanoCell
For an LG NanoCell TVs you've come to the right place at Wifimedia. View our models directly and order your LG NanoCell television easily and quickly online.
More...
LG NanoCell
Thanks to NanoCell technology, LG's 4K and 8K UHD NanoCell TVs deliver a remarkably good picture quality with vivid colors. By using NanoCell and HDR technology, NanoCell panels provide deep blacks and a wide viewing angle so that everyone in the room can experiences an excellent picture quality, regardless their sitting position.
Premium picture quality
LG NanoCell panels deliver its premium image quality by using a high-quality LCD panel and an advanced backlit that can precisely dim on local spots. On this panel, LG has applied a wafer-thin layer of nanoparticles. These particles have a size of only 1nm and pass true only the purest colors, allowing a NanoCell panel to reproduce the entire RGB color spectrum with most vivid colors.
Packed with technology
The LG NanoCell series are richly spec'd, fitted with the most modern features and innovative technology such as AI algorithms and voice control. Gamers are not neglected either. LG NanoCell televisions not only deliver the most vivid colors but also a silky-smooth and razor-sharp image quality. Thanks to the powerful processor with LG ThinQ AI technology, a low input lag and ultra-fast refresh rates, you will experience gameplay with a realism seldomly experienced before. This makes the difference between a winner and an honorable loser.
Free returns in The Netherlands and Belgium
More than 15 years the streaming specialist