Free returns in The Netherlands and Belgium
More than 15 years the streaming specialist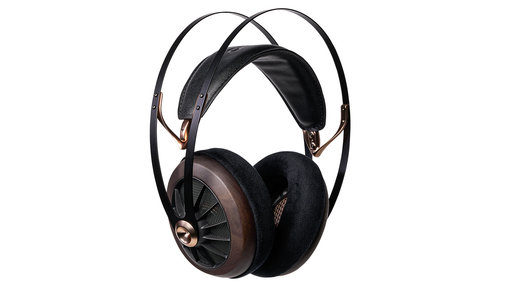 Over-ear & On-ear
Completely cut off from your environment and enjoy your music to the fullest? Choose over-ear headphones. Wifimedia offers over-ear headphones from various well-known brands such as Bowers & Wilkins, Sennheiser, Meze, Grado and many more
More...
Over-ear headphones are widely chosen by both audio purists and professionals. This type of headphones is available with a common headphones cable and as a wireless model. If you want to enjoy your favorite music without interference or simply prefer to enjoy silence, a model with active noise cancelling is the best possible choice. Regardless your preference, Wifimedia supplies a wide range of excellent sounding headphones, so you will find the model that meets all of your needs effortlessly.
Experience the most of your music
Over-ear headphones are placed over the ear itself and the applied drivers often cover a larger surface area. Herewith this type of headphones provides the best possible sound experience. Over-ear headphones are available in both an open- and closed-back version. Open-back versions typically offer a vivid sound experience, but the downside is that the environment can listen along with the music played. Closed-back versions isolate ambient sounds more effectively but are a tad more powerful in the bass. Wearing this type of headphones, you won't bother your environment with your choice of music. If you want to listen to your favorite music in silence, you can also choose a closed-back model with active noise cancelling technology.
Construction and wearing comfort
Manufacturers of over-ear headphones increasingly make use exclusive materials to deliver a premium comfort in wearing. In higher positioned models, more exclusive materials are used for the housing, earpads and headband. In some highend models, the arm and slider are made out of high-quality light-weight materials exclusively developed for motorsports and the aviation industry. Everything is designed to guarantee the highest possible comfort.
Sound quality
While the driver choice for high quality in-ear models is rather limited to a few major driver manufacturers, the drivers of over-ear headphones are usually developed by the manufacturer itself in which conventional dynamic drivers still is a very popular choice. An increasing number of manufacturers are choosing for so-called magnetostatic 'planar' drivers in their open-ear models. This type of driver delivers an airy and extremely homogeneous sound experience. If you are a music enthusiast that really wants to hear every slight nuance and the smallest of details in your favorite music, we expect that you will be most happy with our selection of planar headphones.
Premium Brands
Wifimedia supplies a premium range of magnetostatic planar over-ear headphones from Audeze, Dan Clark Audio and HiFiMAN. We solely choose for models that offer the best possible price/performance ratio. Through our web shop you can filter those models that match your criteria. If you have additional questions or if you need our support, please contact us. Our head-fi specialists are happy to assist in finding you the perfect headphones.
Free returns in The Netherlands and Belgium
More than 15 years the streaming specialist