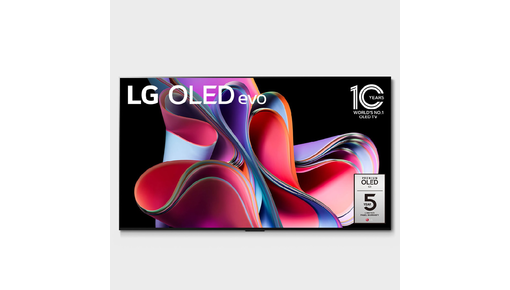 LG OLED TV Promotie
Ervaar het nu zelf en ontvang tijdelijk tot €500,- cashback bij aankoop van een LG OLED actiemodel bij aankoop van 17 april 2023 tot en met 30 juni 2023.
More...
Servicedesk +31 26 82 00 215
Free returns in The Netherlands and Belgium
More than 15 years the streaming specialist
10 jaar LG OLED, een decennium aan de top!
LG OLED past in jouw leven, het verrijkt jouw stijl. Een kunstwerk, een bioscoopscherm of een game-arena. Hoe je het ook bekijkt, laat je hypnotiseren door de beeldkwaliteit van LG TV's. Levensechte beelden, intense zwartwaardes en scherpe details, dat is LG OLED. Dankzij het eersteklas vakmanschap van LG OLED kunnen we je een royale paneelgarantie van 5 jaar bieden.
Nu tijdelijk tot €500,- cashback bij aankoop van een actiemodel OLED of QNED en 1 jaar extra garantie op je OLED 2023 TV
De promotie
Nu tijdelijk tot €500,- cashback bij aankoop van een actiemodel OLED of QNED
Registratie verplicht via lgpromotions.nl | https://promo.deskservices.nl/nl-nl/23-0051
Om de 1 jaar garantie te claimen moet de OLED TV worden geregistreerd voor 30 juni
2023 via https://www.lg.com/nl/ondersteuning/register-product-gate
Promotie periode
Aankoopperiode: 17 april t/m 30 juni 2023
Registratieperiode: 17 april t/m 14 juli 2023
Insturen bewijs: 17 april t/m 21 juli 2023
Promotiemodellen