Servicedesk +31 26 82 00 215
Free returns in The Netherlands and Belgium
More than 15 years the streaming specialist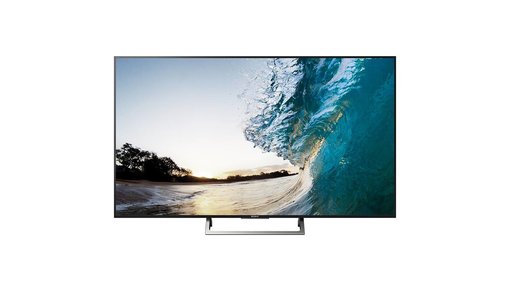 Television sets
Are you up to buy a new tv? Be sure to take a look at the wide range that Wifimedia offers. If you want to know which one suits you best, please continue reading.
More...
Which TV to choose?
When buying a new tv, it is important to choose the technology that best suits the type of entertainment you intend to use it for. Do you prefer LED, QLED, OLED, NanoCell or perhaps a Triluminos model? Each of the technologies has its own specific advantages.
LED TVs
A LED tv makes use of a LED-backlit that illuminates the LCD-panel enabling you to see colors. The higher the model is positioned in the lineup, the more sophisticated the backlight becomes to dim more accurately in the regions where the picture should be darker. Samsung QLED, LG NanoCell and Sony Triluminos screens are the top models among LED tv's. Compared to a normal LED panel, they work roughly according to the same principle, but are equipped with additional 'filters' that provide a wider range of colors, more vibrant colors and larger viewing angles. Samsung calls this Quantum Dot, LG NanoCell and Sony Triluminos. The advantage of these premium models is that they are suitable for watching movies and gaming under all lightning conditions.
OLED
Wifimedia offers Sony and LG OLED tv's. OLED is based on a different technique and are not equipped with a backlit. OLED panels have minuscule self-illuminating organic LED pixels. Thise technology deliver the widest viewing angles, true-to-life colors and pitch-black area's without losing important shadow details. Due to these unique qualities an OLED television offers the best possible movie experience. In spite of the beautiful picture quality, OLED technology has a few drawbacks. Besides OLED comes in larger screen formats, an OLED screen has a lower light output compared to LED and is more sensitive for reflections of ambient light. This makes these OLED-models less suitable for placement in direct sunlight.
Questions about televisions?
We understand that it can be challenging to choose the right size, type and model out of the wide range we offer. Do you need expert assistance to make the best choice for your specific needs, feel free to contact us. Our specialists are happy to provide tailored advice to choose a tv that you will enjoy for years to come.
Servicedesk +31 26 82 00 215
Free returns in The Netherlands and Belgium
More than 15 years the streaming specialist