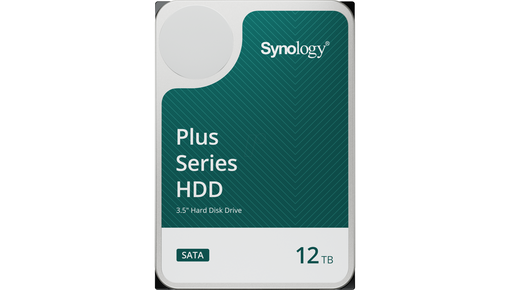 Synology Plus NAS Hard Drives
Reliable hard drives built specifically for Synology systems in small and home offices.
More...
Discover the power of storage with Synology Hard Drives and optimally organized files. With Synology Hard Drives, you are assured of reliable and innovative storage solutions. Whether you're a professional managing large amounts of data or a home user in need of extra storage space, Synology has the perfect hard drive.
Synology hard drives feature advanced technologies such as high spin speed and large cache, allowing for fast and efficient data transfers. As a result, your files are opened and shared at lightning speed, without delays.
Synology also offers advanced features such as data protection and backup options. With built-in technologies, your data is kept safe and protected from loss. In addition, you can easily back up your important files so you always have a copy, even if something goes wrong. In addition, the hard drives have movieware updates that run directly through DSM. This keeps the drives up to date.
Synology hard drives are designed with durability in mind. Because they are equipped with energy-efficient technologies, data is kept safe from file loss. You can also easily create backups of important files, this way you always have a copy, even when something goes wrong.