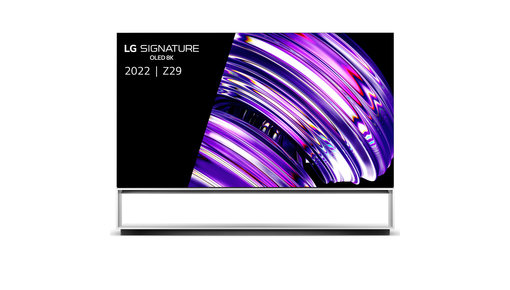 OLED
Voor een ruim aanbod OLED tv's ben je bij Wifimedia aan het juiste adres. Bij ons bestel je de beste televisies van de merken LG en Sony. Bekijk ons aanbod direct online en bestel jouw OLED gemakkelijk en snel online.
More...
Een OLED TV maakt gebruik van de nieuwste displaytechniek waarbij het beeldscherm bestaat uit miljoenen organische lampjes. Een OLED tv biedt een beeldkwaliteit waar een gewoon LED beeldscherm niet tegen op kan. Het haarscherpe en gedetailleerde beeld zorgt voor een ultieme kijkervaring. Wifimedia biedt diverse modellen OLED televisies van gerenommeerde merken als LG en Sony.
Wat is een OLED tv?
De afkorting OLED staat voor Organic Light-Emitting Diode. Deze displaytechniek maakt het mogelijk nog dunnere schermen te maken die ook nog eens minder stroom verbruiken. OLED bestaat dus uit kleine diode lampjes. Er wordt geen gebruik gemaakt van achtergrondverlichting, de beeldpunten geven immers zelf al licht als er een elektrische lading doorheen gaat. Naast de verbluffende beeldkwaliteit geniet je ook van goed geluid. Perfect design en perfecte prestaties worden gecombineerd. Ervaar nu ook dat premium bioscoop gevoel in je eigen huis.
Voordelen OLED tv
Vergelijken we een OLED tv met LCD of LED, dan zien we een aantal grote voordelen. Allereerst is een OLED televisie zeer dun. Dit betekent dat ze ook lichter zijn. Daar komt bij dat deze televisies energiezuiniger zijn dan LCD tv's. Het grootste verschil zit in de beeldkwaliteit. Je bent verzekerd van een wijde kijkhoek zonder dat het contrast verloren gaat. Door het in- en uitschakelen van pixel kan een groot contrast weergegeven worden. Zwart is intens zwart en wit is spierwit.
Online bestellen
OLED tv kopen? Dit is zowel online mogelijk als via onze fysieke winkel. In ons assortiment hebben we OLED tv's van LG en Sony opgenomen. Heb je al een bepaalde OLED tv op het oog of ben je nog zoekende naar een tv die aan jouw verwachtingen voldoet? Laat ons weten wat je eisen zijn en wij vertellen je welke televisie uit ons assortiment hier het beste op aansluit. Wil je meer weten over OLED-tv's of heb je een andere vraag? Neem gerust contact met ons op, wij staan je graag te woord. Altijd up-to-date blijven van nieuwe producten en acties? Schrijf je in voor onze nieuwsbrief.