Free returns in The Netherlands and Belgium
More than 15 years the streaming specialist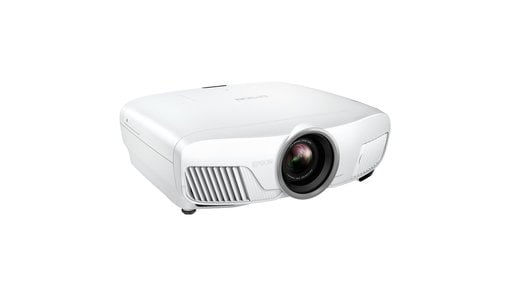 Multimedia Beamers
Create a real cinema experience in your living room with a home cinema projector.
More...
Create a real cinema experience in your living room with a home cinema projector. One of the many advantages of a beamer over a large screen tv is that it can be mounted out of sight and projects crystal-clear images on both a white wall and projection screen. Over the past years the image quality of consumer-oriented beamers improved significantly. While the picture quality of earlier DLP based projectors suffered of undesired rainbow effects, the latest generation of entry-level 3LCD beamers offer a stunning image quality that sometimes even outperforms earlier top-end models. This makes modern 3LCD projectors most suitable for gaming, watching films, sports competitions and e.g. for concerts.
Resolution and image formats
We offer home cinema projectors in Full HD and 4K Ultra HD resolutions. If you project in a larger screen size, then a 4K projector is most preferable. Because of the larger number of pixels, they offer a sharper image quality. If you prefer a screen sizes over 150 inch, the better choice would be a 4K projector with pixel shift technology, frame interpolation and 4K image enhancers for the best possible image quality. Would you like watch a 3D movie on occasions? Many modern beamers are factory equipped with 3D technology.
Brightness and contrast
Besides resolution, there are two additional factors that contribute to image quality. The light output, expressed in Lumen, indicates how much light a beamer can produce. A higher number indicates the beamer is more suitable for use in normal daylight conditions. The contrast ratio indicates the difference between black and white. The higher the value, the blacker the blacks, the whiter the whites and the more gradations in between. Laser illuminated beamers mostly offer a better performance compared to beamers with a conventional lamp.
What projector to choose
While making a choice for a specific type of beamer, it is important to determine for which type of entertainment you prefer to use the beamer and, above all, where you want to use it. In well-darkened rooms, a smaller screen size and the use of a premium grade projection screen most entry-level beamers will do just fine. As soon as the screen size increases, lighting conditions are less favorable or the distance to the projection wall increases, many entry-level beamers provide insufficient performance and you need to step up.
Settings and functions
Beamers have various settings to correct, straighten, zoom and focus the projected image. Cheaper beamers are often manual controlled. The more expensive models are sometimes fitted with electronic controlled features to adjust a wider range settings and ratios. Most beamers are fitted with HDMI and some beamers can be controlled via LAN, Wi-Fi or Bluetooth. If you want to use the beamer in custom installations, you can even choose models that work with Control4, AMS or Crestron networks.
If you are interested in purchasing a beamer to set up a temporary or permanent home cinema environment, you will make a good start with one of our beamer solutions. To suit your needs, we offer excellent performing projectors from Full HD entry-level to 4K premium models. Found the right projector for the task? Order it quick and secure online through the Wifimedia web shop. Do you have additional questions about projectors? Please contact the specialists at Wifimedia.
Free returns in The Netherlands and Belgium
More than 15 years the streaming specialist