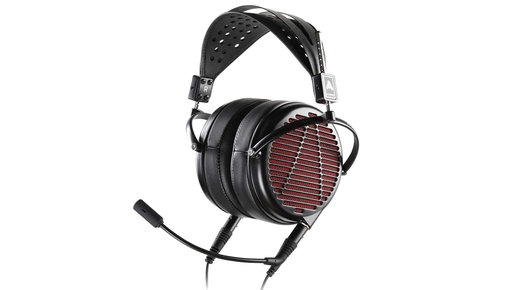 As a hardcore gamer, you strive for the ultimate gaming experience. In addition to processing power, beautiful graphics and the most realistic gameplay, a great sound experience is crucial. This is why hard-core gamers can't do without a high-quality headset. Are you looking for a gaming headset with an exceptional sound quality, Wifimedia is the right place to start your quest. You will find the preferred models of our choice below.
Which headset suits me?
Besides the additional microphone, a gaming headset and a headset intended for music playback technically do not differ much. Headsets, just like normal headphones, come in different price ranges. Most gaming headsets are equipped with dynamic drivers and some high-end models even come with magnetostatic drivers.
Stereo and virtual surround
Most gaming headsets deliver perfect stereo sound reproduction. By applying modern DSP technologies, some premium headsets even deliver an impressive 5.1 and 7.1 virtual surround sound with Head Tracking and Room Emulation. If both your favorite game and your hardware are supporting these features, you will be even more involved in the gameplay.
Wifimedia offers gaming headsets from Beyerdynamic with a perfect price/performance ratio. These headsets are built with high-quality dynamic drivers and are based on professional headsets developed for the aviation industry. We also supply premium headsets from Audeze. These excellent sounding headsets are equipped with magnetostatic drivers for a most realistic sound experience.
Start gaming tomorrow with your all-new headset
Did you find a your gaming headset in our online store, order it easily and try it with your favorite game at home. The shipping cost of a gaming headset is completely free of charge. If you need additional advice finding the right headset for you, we are happy to assist. Do you like to test-drive the headset first, then you are most welcome in our Wifimedia Experience Center in Arnhem. At Wifimedia we find this extra bit of personal service to be quite normal.